Mini Dental Implants in Alaska


Dentures restore missing teeth so that you can chew, speak, and smile confidently. But sometimes, dentures don't give you that perfect fit you're looking for. The jaw changes over time and your dentures just won't feel like they used to.
Mini dental implants can change your denture experience. They provide excellent stability, so you never have to worry about adjusting your dentures or carrying around denture adhesive again. Our Alaska dentist can place your mini dental implants in Anchorage or our Wasilla office.
Frequently Asked Questions About Mini Dental Implants
What are Mini Dental Implants?
A mini implant is just like a dental implant, made of surgical steel or titanium, but smaller. The smaller size of the mini dental implant makes for a less invasive procedure and a shorter recovery period. They are also less expensive in most cases. For many patients with dentures, mini implants are the perfect solution for more stable replacement teeth.
How do Mini Implants Work?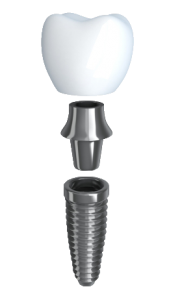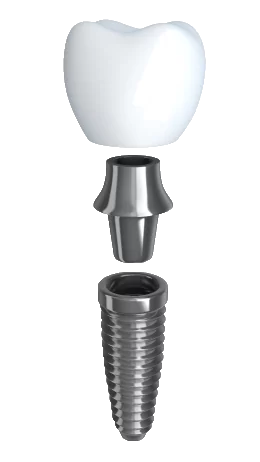 If your dentures are unmanageable due to lack of bone, ask our dentists about mini dental implants. Mini implants may be viable even for patients without sufficient bone for traditional dental implants.
Mini dental implants for dentures are placed permanently into the upper or lower jaw. They anchor the dentures and keep them moving out of place. Dental implant dentures are often preferable to dentures anchored by unsightly metal clasps placed on remaining healthy teeth. Not only do dental implant dentures protect the remaining teeth, but they also stimulate and preserve the jawbone.
Am I a Candidate for Mini Dental Implants?
You may be a candidate for mini dental implants if you:
Lack sufficient jawbone to support traditional dental implants.
Want a faster implant procedure and recovery.
Are missing one or more teeth.
Would like a way to secure your unstable dentures.
How Do I Get Started?
If you are looking for a better denture fit, ask our experts about mini dental implants. We will complete an assessment of your mouth and jawbone, and talk about your expectations for your new smile. Dental implant dentures can be placed quickly so that you can start enjoying your new smile right away.
Schedule a Mini Dental Implant Consultation in Anchorage or Wasilla!
Contact our dentists in Alaska to book your appointment today. We serve patients throughout Wasilla and Anchorage, AK!