FREE: While at Home, Learn How to Improve Your Smile Without Leaving Home
Here are three easy steps for an at-home video consult to share with you the possibilities for improving your smile. Try it now!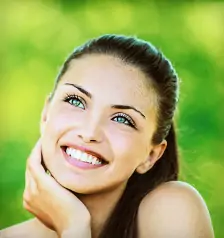 What is Cosmetic Dentistry?
One of our favorite parts of dentistry is giving a patient a perfect smile. The self-esteem gained from a terrific smile is invaluable and can change your social and professional interactions for the better.
Cosmetic dentistry includes several different treatments that aim to enhance the beauty of your teeth and gums. Our cosmetic dentist may suggest one or more simple services for any of our patients who would like to show off a more appealing smile. Cosmetic dentistry might be the solution if your smile is affected by:
Gaps between the teeth.
Cracked, chipped, or broken teeth.
Stained or dull teeth.
Crooked teeth.
Worn down teeth.
Teeth with poor shape or size.
Missing teeth.
Our Aesthetic Dentistry Treatments Include:
Our cosmetic dentist will help you choose one or more of our transformative cosmetic dentistry treatments based on your personal objectives. Some of these services include:
Everybody's teeth darken over time, but a sparkling white smile makes a beautiful first impression. That's why we offer teeth whitening services that can brighten your smile up to ten shades and drastically change your appearance.

Learn More About Teeth Whitening

Veneers are one of the most versatile ways to create a perfect smile. These thin, semi-translucent shells are bonded to the teeth to mitigate spaces, crookedness, staining, and more. Whether you have one dental imperfection or several, we can fix them within a few appointments with customized porcelain veneers.

Learn More About Porcelain Dental Veneers

A porcelain dental crown is a tooth-shaped cap that basically replaces the entire external portion of the tooth down to the gum level. Dental crowns are used to protect or restore a damaged or decaying tooth, preserving the original tooth root and preventing a tooth extraction. Crowns are carefully designed to imitate the look of natural tooth enamel and improve tooth aesthetics.

Learn More About Porcelain Dental Crowns

Composite Bonding

Composite bonding is applied directly to the smile to improve its appearance. Bonding does not reduce the tooth's original structure or take any longer than an hour to complete. It is relatively inexpensive and can be matched to your natural tooth shades.

Braces do a wonderful job at fixing those problem gaps, snaggles, and crowding in your smile, but they aren't the right choice for everyone. That's why we're excited to provide Invisalign® aligners.

This system will straighten your teeth, close gaps, and bring everything into functional alignment without the wires and without the brackets. You can continue to smile brightly even while wearing these aligners!

Visit our Invisalign® page to find out more about this amazing cosmetic option.

Learn More About Invisalign® Clear Aligners
We also apply restorative dentistry techniques to replace missing or badly damaged teeth.
Missing teeth can be individually replaced with a unique-to-you, customized dental implant. Implants involve a complete synthetic tooth structure that not only replaces the missing crown, but the root as well. This durable, long-lasting structure has proven to be one of the most comfortable and effective ways to fill gaps in your smile.

Learn More About Dental Implants

A dental bridge is simply a series of our customized dental crowns attached together. These are designed to span a gap in your smile. Just as with our crowns and implants, these appliances are created to perfectly match your natural teeth and to fit comfortably.

If you are missing one or more teeth — or have had them removed due to damage or infection — a bridge may just be the answer for you.

Learn More About Dental Bridges
What Can Cosmetic Dentistry Fix?
The confidence you exude when you're comfortable with your own smile is priceless, but cosmetic dentistry does much more than just polish up your smile. The results of these treatments can be life-changing, both in essence and in function.
Crowns protect your teeth from infection and decay. Bonding and veneers can fill gaps that affect your ability to bite, chew, or speak clearly. We can even adjust the alignment of your bite through Invisalign treatments.
With our cosmetic dentistry services, we can restore complete health and function to your smile.
Is Cosmetic Dentistry Right For Me?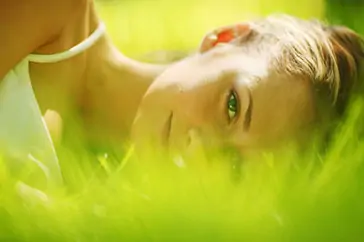 Cosmetic dentistry isn't a single idea, but an umbrella that contains a number of excellent options. After all, different mouths have different needs. That's why every treatment plan we make is customized specifically to you.
Don't hesitate to contact us about what your cosmetic dentistry questions. We will work with you to come up with a plan to deliver exactly what you want. We will use our dental expertise to help you choose which treatments are right for you so that you can achieve the health, function, and dazzling smile that you deserve.
Schedule an Appointment With a Cosmetic Dentist in Anchorage or Wasilla!
Whatever your smile may need, our cosmetic dentist can help. Contact our Alaska dentist today to achieve that perfect smile you've always wanted!