Laser Dentistry in Anchorage and Wasilla, AK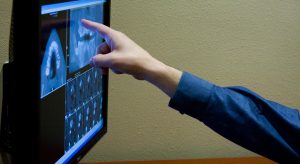 At Alaska Premier Dental Group, we invest in advanced dental technology to make sure that you enjoy an above and beyond dental experience. We are proud to provide soft tissue laser dentistry at our practice.
The soft tissue laser can be used in a variety of different procedures, and it improves patient comfort considerably. If you have any questions about how laser dentistry can change your dental experience, feel free to give us a call.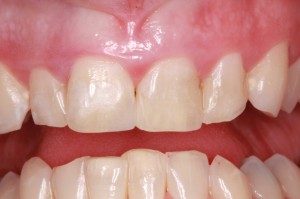 With the dental laser, we can reverse gum disease in a way that is more effective and comfortable for the patient. The laser precisely targets and removes infected gum tissue to restore your oral health.
Laser gum disease treatment is far less invasive than traditional gum disease surgery options. Laser treatment also results in a faster recovery and reduced risk for post-procedure complications.
Gum Shaping
Our dental laser can also help with cosmetic concerns. Patients with gummy smiles, receding gums, or an uneven gum line can change the aesthetic of their smile with gentle laser dentistry.
Frenectomies
We can quickly correct a lip tie or a tongue tie with our advanced dental laser. If the frenulum is causing problems with speech or dental function, we can evaporate the connection with the laser. This treatment shortens the procedure and the healing time, while also making it more comfortable.
Cold Sore Treatment
Getting rid of a cold sore is simple with laser dentistry. If a cold sore is bothering you, you don't have to wait for it to heal on its own. Come into our office for a quick laser treatment. The laser will promote faster healing and will also alleviate any pain or discomfort the sore may be causing.
Benefits of Laser Dentistry
The dental laser replaces other dreaded dental tools, like the scalpel and the dental drill
May eliminate the need for traditional sutures
Less invasive and more comfortable for the patient
Shown to result in a more comfortable and faster recovery
Is hygienic, producing less bleeding and reduced risk of complication after the procedure
Experience the Power of Laser Dentistry in Anchorage and Wasilla, AK!
Come enjoy all of the benefits of advanced dental laser technology at Alaska Premier Dental Group. To schedule your appointment in either Wasilla or Anchorage, give us a call today!