Invisalign Clear Braces in Anchorage and Wasilla, AK
A mouth full of metal can be uncomfortable. Brackets and wires create sores in the mouth so that you have a harder time eating, talking, and living your everyday life. Now, Alaska Premier Dental Group offers something better than metal braces. Our dentists in Alaska offer Invisalign® clear braces so that we can straighten teeth more effectively and more comfortably than ever.
---
Advantages & Benefits of Invisalign® Treatment: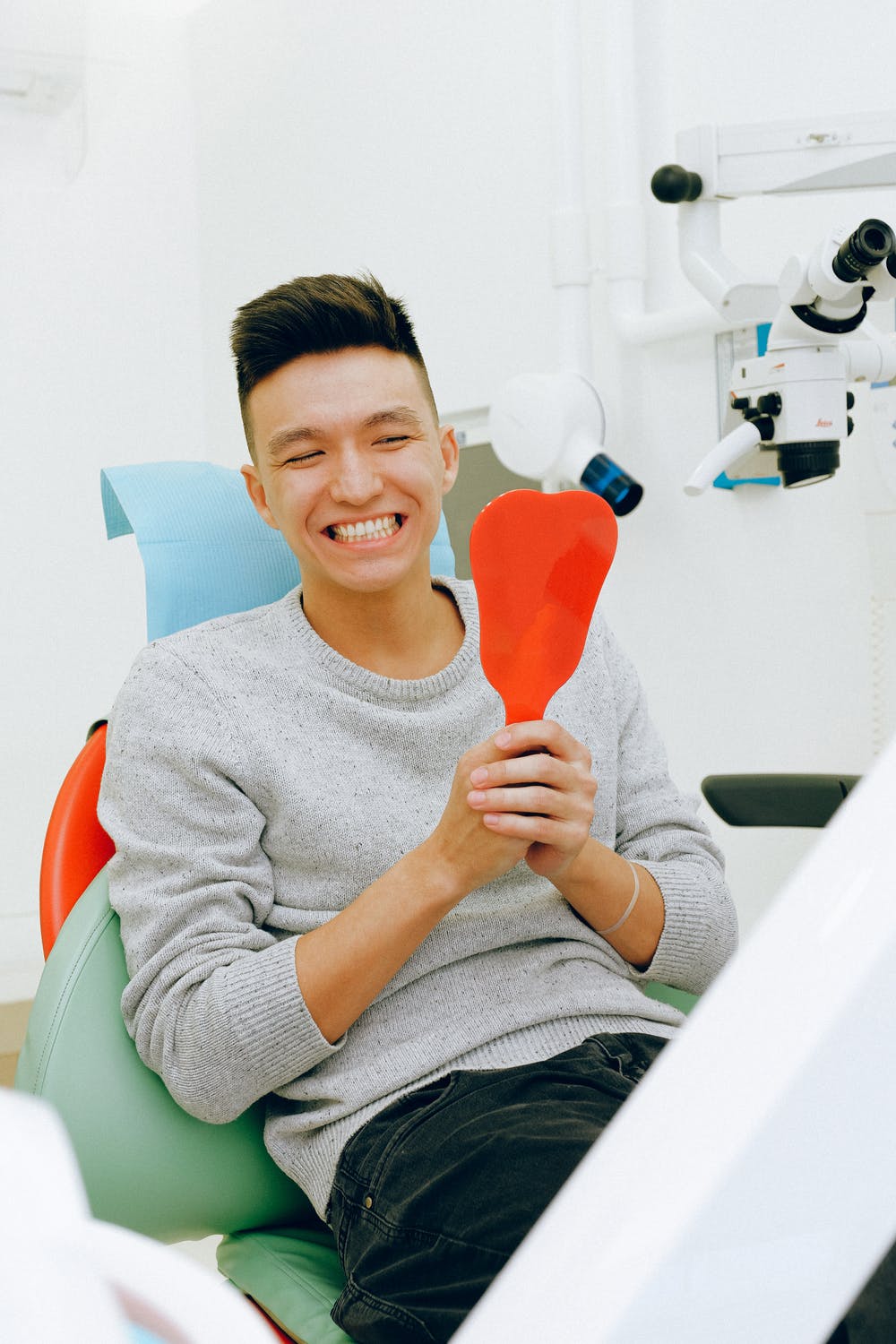 Smooth – The trays will fit over your teeth seamlessly so that you don't have the discomfort of brackets rubbing against your gums and lips. You will hardly notice the smooth plastic while it improves your smile.
Easy – Traditional braces are a lot of work. You have to buy special floss to floss underneath the wires, brush especially carefully, and watch out for broken brackets or other problems. Invisalign® clear braces straighten teeth without all of the extra maintenance. You can simply remove the aligners and clean your teeth normally.
Convenient – Need to give a speech? Or perform in a musical or sporting event? Not to worry! Invisalign® clear aligners don't interfere with everyday life. Their easy removability means that your braces won't make trouble for you when it really counts. You can take them out whenever you need to and replace them when you're done.
Undetectable – Invisalign® clear braces are virtually invisible. No one has to know that you are working on the straight smile of your dreams until your teeth are straight. Your appearance will not be affected if you choose Invisalign® clear braces.
Treatment Duration – It is recommended that Invisalign® clear braces are worn about 22-24 hours a day for 6 to 18 months. Our patients love how rapidly they can achieve straighter teeth!
---
How Do Invisalign® Aligners Work?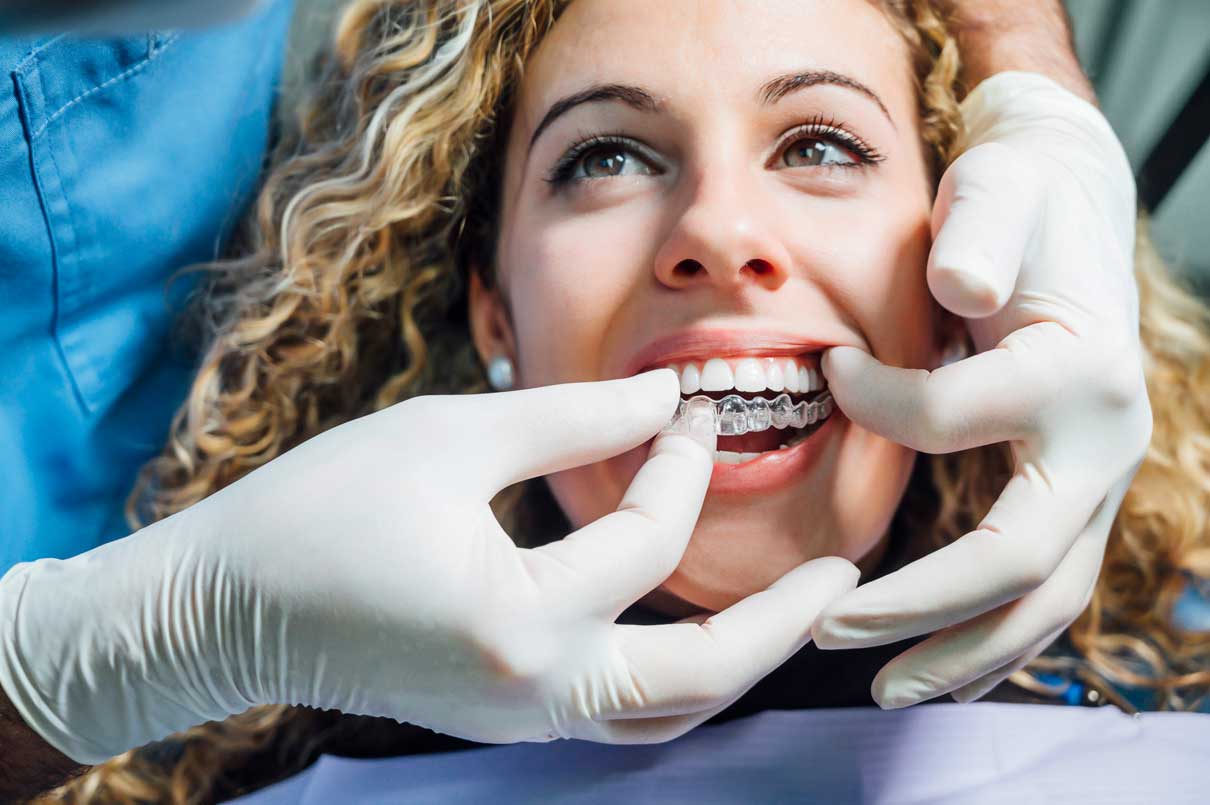 Step 1: When you visit our office in preparation for Invisalign® treatment, we take precise measurements inside your mouth and use these to create an exact replica of your teeth. From this model, we can see what changes need to be made and plan out your Invisalign® treatment accordingly.
Step 2: We then design and create a series of aligners that will put pressure on the points that your teeth most need, which encourages them to move toward their ideal locations. This pressure design works very much like traditional braces, but Invisalign® techniques can accomplish it all without any need for wires or brackets.
Step 3: Slip on the first aligner and carry on with daily life, letting Invisalign® Clear Braces do all the work for you!
You don't even have to schedule regular wire tightenings, as needed with traditional braces. This wire-free system only needs one thing: when it's time for an adjustment, simply take out the clear aligner and put on the next set of trays in the series. It really is just that easy!
---
Is The Invisalign® Straightening System Right For Me?
Invisalign® braces aren't designed for dramatic orthodontia. If you are in need of serious tooth restructuring or jaw alignment, the Invisalign® system may not be what you need.
However, for standard tooth adjustment needs, this system is an amazing option that could just be the answer you've been looking for.
Alaska Premier Dental Group will gladly answer any of your questions about orthodontic adjustment and the Invisalign® Clear Braces system. Don't hesitate to contact us!
---
Invisalign® Clear Aligners vs Traditional Braces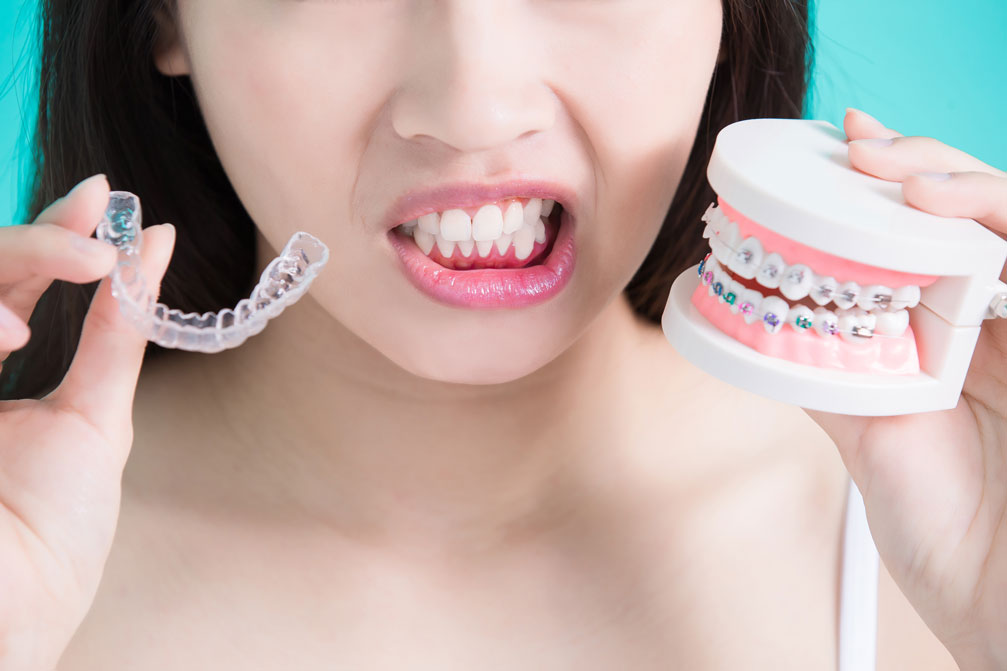 Traditional braces have worked well for decades, and they continue to get the job done. But they aren't the right option for everyone.
Invisalign® Clear Braces have taken tooth straightening to a new and more convenient level. These wire-free aligners are:
Comfortable | No wires, brackets, or rubber bands are required to help these aligners do their job.
Convenient | They are entirely removable and require no tightening appointments.
Quick | Invisalign® Clear Braces work fast, without sacrificing effective straightening.
---
Invisalign® Clear Aligners for Teens
Even the word "braces" can be the opener to a horror story for any teen. No one wants to spend their teenage years with wires in every yearbook photo, and constant dental appointments for tightenings and repairs.
Invisalign® Clear Braces are a great answer for any teen. This removable, nearly-invisible alignment system will straighten teeth without the struggles that can come from wires and brackets.
---
Invisalign® Treatment + Straight Teeth = A Beautiful Smile
We have seen a lot of success with Invisalign® clear braces over the last few years. They straighten teeth effectively and quickly. If you choose Invisalign® clear braces, you will wear your aligners twenty hours a day, removing them to eat and clean. You will also visit your dentist every few weeks to check up on your progress. At most of your visits, you will be given a new set of clear braces so that you can continue to move your teeth until you get that straight movie star smile that everyone will love.
---
Schedule an Invisalign® Consultation in Anchorage or Wasilla!
With Alaska Dental Group, there is a way to straighten teeth without the pain and annoyance of bulky metal braces. You can choose the smooth and successful Invisalign® clear braces if you want to see straighter teeth in no time. Set up an appointment today so that we can get started.