Get Tooth Implants in Anchorage or Wasilla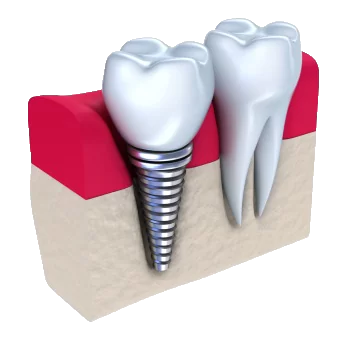 Are you missing one or more teeth? Is a gap in your mouth keeping you from sharing your smile? You are not alone. In fact, millions of Americans suffer from tooth loss every year. A missing tooth can be detrimental to both your oral health and your self-esteem. Dental implants can provide a solution that will restore your healthy smile and your confidence! Visit us today for tooth implants in Anchorage, also serving Wasilla, Alaska!
What are Dental Implants?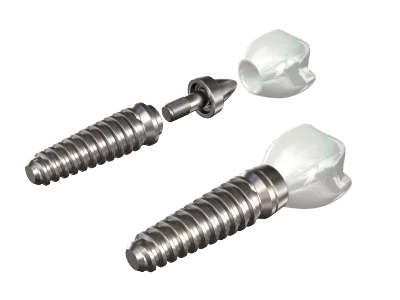 A dental implant is an artificial tooth root that forms the foundation for a tooth replacement procedure. The special titanium alloy that most dental implants are made of is crafted to fuse directly to your jawbone in a process called "osseointegration." This process creates a strong, healthy base that perfectly mimics a natural tooth root. When paired with one of our beautiful porcelain crowns, implant dentistry will restore your smile so that no one will know you were ever missing a tooth!
Benefits of Dental Implants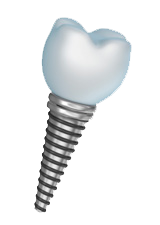 At Alaska Premier Dental Group, our patients love dental implants because they provide a durable, comprehensive, and natural-looking solution to missing teeth. Tooth loss often leads to jaw deterioration. This deterioration can cause patients to suffer from sunken cheeks, difficulty eating, and other oral health issues.
Implant dentistry is the only procedure that restores both the root and the crown of your tooth. With dental implants, you will be able to eat, speak, and smile more comfortably while enjoying optimal oral health.
This root restoration also improves the health of your jawbone. The osseointegration of the titanium post actually keeps the bone from continuing the process of deterioration.
The Dental Implant Procedure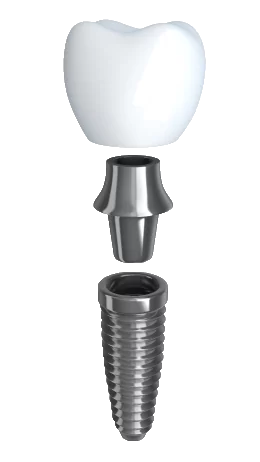 Our caring, well-trained doctors and staff are happy to provide the highest quality, most up-to-date dental implant technology. The procedure is relatively simple and can usually be completed in about two visits once we determine whether this procedure is right for you.
Before placing your dental implant, our doctors will conduct a comprehensive exam to determine whether your jawbone and gums are able to support an implant.
After confirming your candidacy, the doctor will prepare your gums for the tooth implant as a first step toward your new tooth.
After the implant is in place, your mouth will be given time to heal, and your jaw will begin to naturally fuse with the tooth implant.
Once the area is healed, the doctor will place an abutment and a beautiful, custom-made porcelain crown on top of the implant.
The final step in this process is watching you enjoy your new smile!
Frequently Asked Questions about Tooth Implants
Schedule an Implant Dentistry Consultation in Wasilla or Anchorage!
If you have any questions about tooth implants or think implant dentistry might be the solution for you, contact us today! We would be thrilled to help restore your smile!