Family Dentistry in Anchorage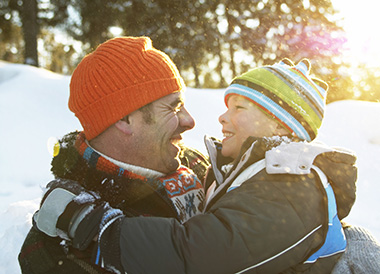 Here at Alaska Premier Dental Group, we believe that your oral health directly impacts your overall health and happiness. That is why we are committed to providing excellent dental care to every one of our patients and their loved ones. We treat each appointment with great attention and compassion. Whether it be a complicated tooth restoration or a professional teeth cleaning, we are here for you and your entire family's dentistry needs.
Most serious oral health issues are caused by dental neglect. This is why regular dentist visits are so vital and important. Our preventative dental treatments can save your teeth from future problems and keep your smile shining bright for many years to come.
Our General Dentistry Services: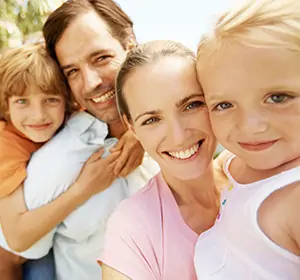 DENTAL BONDING | Everyday wear and tear of your teeth can often cause small chips or cracks in your smile. Dental bonding is a simple, safe procedure that involves applying a tooth-colored resin to "bond" with and restore a damaged tooth. Tooth bonding is a versatile procedure and is commonly used for simple tooth repair work.

COMPOSITE FILLINGS | At APDG we are happy to provide state-of-the-art composite dental fillings. Fillings consist of a tooth colored resin that blends perfectly with your smile. Not only are tooth fillings natural-looking and comfortable, they are also very durable and long lasting.

PROFESSIONAL TEETH CLEANINGS | We recommend that each of our patients come in once every six months for a regular teeth cleaning. This is a vital preventative step and can save your future oral health. During your teeth cleaning visit, two things will happen: First, a dental hygienist will evaluate the health of your gums, looking for signs of things like gum disease. Then, one of our doctors will check the health of your actual teeth. Our Alaska dentist offices provide a comfortable, relaxing environment for every patient-young or old.

TOOTH EXTRACTIONS | At APDG, we work hard to keep your full natural smile healthy and intact. However, there are circumstances in which a tooth is so decayed, infected or threatening to your oral health, that a tooth extraction becomes necessary. If this is the case for you, our team is well-equipped to provide a professional tooth extraction.

DENTAL SEALANTS | When you visit our office for your regular dental cleaning, one of our doctors may suggest a dental sealant for one or more of your teeth. A dental sealant is a preventative dental measure that can save your molars and premolars from cavities. Sealants are a thin, coating that is painted on and quickly bonded to your teeth, creating a protective cover over your enamel. This will shield food particles or plaque from entering the depressions in your teeth and causing decay.
Schedule a General Dentistry Appointment in Wasilla or Anchorage!
Our caring, well-trained doctors and staff are excited to provide dental support for your entire family. Contact us today in Anchorage, also serving Wasilla, with any questions, or to schedule your regular teeth cleaning!