Welcome to Our Anchorage Dentist Offices!
Here at Alaska Premier Dental Group in Anchorage, we make it a point to serve the whole you, with attention to your individual needs and comfort. You deserve excellence in your healthcare, and we are proud to offer it!
---
Our Goals
We have put together a mission statement that describes exactly how we feel about the dentistry that we provide to our Anchorage community:
"Continually exceeding the expectations of our work family and patients by investing in one another through accountability and life-giving encouragement."
In living by this statement, we strive to go above and beyond when it comes to the care we provide. Here in our Anchorage offices, we work hard to:
Develop meaningful relationships with our patients.
Inspire our loyal dental teammates.
Increase passion for dentistry.
Lead the Anchorage community in providing quality dentistry.
Constantly improve in everything we do.
When you come to Alaska Premier Dental Group for your dental needs in Anchorage, you can rest assured that you are in great hands.
---
Services We Offer: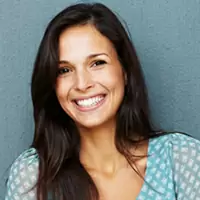 Here at Alaska Premier Dental Group, we change lives through our cosmetic dentistry services in Anchorage. Whether you need a chipped tooth repaired, your teeth straightened, or just a little bit of brightening through our teeth whitening options, we are ready to help you look AND feel on the top of your game!
Learn More About Cosmetic Dentistry
---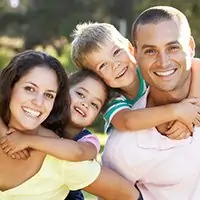 Let us be your dental health guardian angel. Prevention is the name of the game when it comes to caring for your teeth. Regular teeth cleanings, dental checkups, and x-rays are vital for maintaining optimal oral health. We are here to look out for you during the everyday dental journeys, not just the emergencies.
Learn More About Family Dentistry
---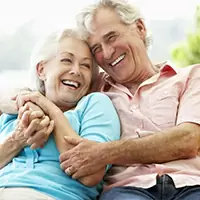 Dental implants are one of the most popular ways to fix missing teeth. Tooth implants are durable, extremely effective, and have been proven to last for decades. Whether you need one tooth replaced or several teeth replaced, we are prepared to help you bite, chew, speak, and smile completely again.
Learn More About Dental Implants
---
---
Our Anchorage Office Locations
Alaska Premier Dental Group has three convenient offices where you can receive personal attention and top-quality dental care. These offices are located in both Anchorage and Wasilla.
Our Anchorage offices are conveniently located on the corner of DeBarr Rd. & Turpin St., in suites #100 and #200.
That's right! We have not one, but two offices here in Anchorage, each with a wide range of hours, so that we can work with as many scheduling needs as possible.
You will find our offices to be comfortable and relaxing, designed for an excellent dental experience all the way from the front door to the dental chair and back.
Hours (Suite 100):
| | |
| --- | --- |
| Monday | 9:00 AM—5:00 PM |
| Tuesday | 9:00 AM—5:00 PM |
| Wednesday | 9:00 AM—5:00 PM |
| Thursday | 10:00 AM—5:00 PM |
| Friday | Closed |
Hours (Suite 200):
| | |
| --- | --- |
| Monday | 7:00 AM — 3:00 PM |
| Tuesday | 7:00 AM — 3:00 PM |
| Wednesday | 7:00 AM — 3:00 PM |
| Thursday | 10:00 AM — 5:00 PM |
| Friday | 7:00 AM — 2:00 PM |
See for yourself on the Tour of Our Office page.
---
Areas We Serve
We take in patients from all over Alaska. Most of our clients come from the cities of Anchorage, Wasilla, Eagle River, Palmer, and Willow.
Wherever you are coming from, you can be sure that our Anchorage dentist offices will provide the quality dental care that you and your family deserve.
---
What Our Clients Say
---
Meet Our Doctors
---
Contact Us In Wasilla or Anchorage Today!
Don't hesitate to ask us any questions about our dental services. You can call us today at 907-337-0404 or set up an appointment right here on our website. We look forward to making you part of our dental family here in Anchorage.